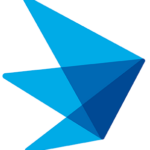 Exeter Hospital
Req# 12987
Req#: 12987
Location: Exeter Hospital · EH-Emergency Department-ABULA
Schedule: part time, Day Shift, 7a-3p or 7a-7p, every other weekend (Sat and Sun), flexibility available with shifts
Provides administrative support to enhance/enable clinical care in the Emergency Department.
Requirements:
High school graduate or equivalent

1-3 years experience


Major Responsibilities:

As part of the patient care delivery team; expedites patient care by scheduling diagnostic testing and services.

Enters providers orders in Meditech.

Maintains medical records; ensuring required components are complete; signed; and properly filed.

Closes out charts upon discharge; entering required information into computer system.

Acts as a primary liaison to coordinate patient movement; either inter-facility or transfers into or outside of the hospital. Works closely with the inpatient units or external agencies to facilitate patient transfers; including medical records.

Answers busy multi-line telephone; fielding and/or directing inquiries appropriately.

Retrieves; sorts; and distributes department mail. Maintains files and office supplies.