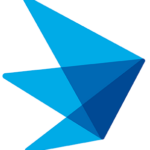 Exeter Hospital
Req#13143
Req#: 13143
Hours: N/A
Hours as needed
Driver Education and classroom instruction for driving an automobile.
Requirements:
6 months – 1 year experience
Satisfactory Driving Record
Drivers License – Valid
Drivers Education Certification – NH
Major Responsibilities:
Demonstrates the ability to complete driver education for new drivers.
Demonstrates the ability to complete driver training for new drivers.
Meets all state requirements for driver education.
Enhances professional growth and development through participation in educational programs; current literature; in-services; meetings and workshops.
Provides training to staff; hospital and community groups; as needed.
Maintains a safe and therapeutic environment for students and family in accordance with hospital standards including assurance and support of client's rights and responsibilities.