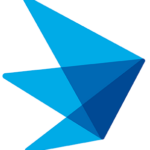 Exeter Hospital
Req# 12977
Location: Exeter Hospital · EH-Case Management-ABULA
Schedule: full time, Day Shift, 8:00AM-4:30PM M-F, weekend rotation when needed
Exeter Hospital, Core Physicians, and Rockingham VNA & Hospice, part of Beth Israel Lahey Health, proudly serve the beautiful NH seacoast region. Our principal mission is to work together to create healthier communities. What makes us unique is the spirit of our staff who are team-oriented and focused on providing an outstanding patient care experience and quality outcomes for those we are privileged to serve. In addition, we want to ensure that our employees feel well cared for by offering a comprehensive benefits package, on-going training and growth opportunities, wellness resources, special perks, and more.
Our Magnet designation is recognition of our excellent nursing staff and the high quality, innovative patient care we deliver every day in our community.
Collaborates with social work, case management, physicians, hospitalists, nurses, UR specialists and other professionals to help patients transition to a lower level of care. Removes barriers to patients timely discharge. Assists Case Managers in resolving clinical, psychosocial and financial barriers on the patients behalf. This position will spend time on clinical units and directly interact with patients and their families, clinical and ancillary hospital staff, and other internal and external customers.
Requirements:
1 to 3 years direct related experience

Knowledge and understanding of medical terminology with a minimum of 2 years experience in healthcare

Strong organizational, communication, prioritization and customer service skills

High School or GED


Responsibilities:

Supports the care transitions discharge functions by entering referrals as directed. Supports the gathering of clinical information for payor authorizations. Provides required documentation to thirdparty vendors in order to secure postacute transition services.

Provides direct support to the RN Case Manager in the clinical units. May perform other related tasks such as assisting with special medication fund programs, updating resources, issuing Medicare Important messages to patients.

Verifies patient demographics, including address, telephone number, and insurance. Verifies the presence of health care proxy.

Provides documentation to patient/family/caregiver under the direction of RN Case Managers. Distributes regulatory notices and completes all required documentation.

Demonstrates thorough knowledge of various computer/information systems to perform assigned duties including but not limited to Careport, EMR and Outlook. Collects/inputs data or information in appropriate databases as indicated by case management leadership.

Independently identifies and communicates any problems or issues that affect departmental goals, processes and outcomes.

Performs routine tasks such as opening mail, providing accurate and appropriate information to callers, and other clerical duties.

Identifies innetwork providers, for example, VNA, DME vendors, rehabilitation facilities. Meets with patients and families to discuss placement options into nursing homes or assisted care facilities etc.