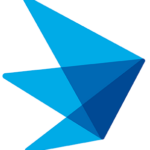 Rockingham VNA
Req# 12833
Req#: 12833
Location: Exeter Hospital · RVNA-Dietitian-ACUTE
Schedule: per diem limited, Day Shift, Per diem
Reporting to the Homecare Director, plans, organizes and provides for nutrition care and education of individuals. Works to coordinate services offered with the clinical staff and allied health care providers.
Requirements:
Bachelor's degree in any related field

1 to 3 years of directly related experience

NH Licensed Dietitian

Driver License – valid

CPR certified or within 30 days of hire


Responsibilities:

1. Ensures patients have timely and accurate orders prior to delivering services. Reviews Physician's referral (prescription), patient's condition and medical record. Assesses and provides interventions for the nutritional needs of patients.

2. Development and ongoing evaluation of individual plan of care based on the special nutritional needs of the patient, in conjunction with physician, interdisciplinary team, patient, caregiver and/or representative.

3. Completes documentation of clinical findings and interventions in clinical and progress notes. Complies with medical, regulatory, educational and records management requirements (e.g. insurance authorization, consents, physician's referral, documentation) and maintains patient confidentiality in accordance with HIPAA guidelines.

4. Communicates with all physicians and other health care practitioners (as appropriate) involved in the patient's plan of care to exchange, discuss, and evaluate patient information for planning, modifying, and coordinating an appropriate treatment plan and goal related to patient's medical nutritional needs and interventions.

5. Assess and provide education to patient, caregiver, and/or representative related to nutritional needs.

6. Enhances professional growth and development through participation in educational programs, current literature, community based and home health agency in services, meetings, workshops, and provides training to staff, agency, and community groups. Complies with professional licensure standards and code of ethics.

7. Consults and coordinates nutrition services with other patient care systems and works closely with clinical staff.

8. Conducts individual consultations and group presentations for patients/families and/or community members in keeping with the goal of improving nutrition knowledge and practice patterns.

9. Maintains volume statistics, records and reports reflecting services provided, revenues generated and projected market needs/program proposals.

10. Completes documentation same day as visit, per agency standard. Participates in the agency's quality assessment process improvement (QAPI) program to improve health outcome, patient safety and quality of care.

11. Complies with Agency standards for productivity, patient and staff schedules, and attendance at meetings.