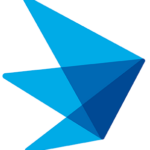 Core Physicians LLC
Req#12754
Req#: 12754
Hours: 9 – 5:30pm; earlier days for training (8-4:30)
Great Schedule Monday to Friday (no Weekends)
Provide patient service excellence on multi-line telephone system and walk-in inquiries for patient's accounts. Provide patients with resolution to phone inquiries as well as follow-up on medical billing denials and/or payments. Implement strategies and favorable practices for monitoring patient accounts monthly for collections process.
Requirements:
Associate's degree or equivalent experience
1-3 years medical billing experience
Major Responsibilities:
Review work log daily to ensure timely resolution of outstanding A/R.
Follow-up on incorrectly denied and outstanding claims; including patient balances; in a timely fashion.
Demonstrate proficiency and utilize practice management system.
Appropriately document all transactions on patient accounts.
Provide backup for other team members; as needed.
Process self pay payments in a timely fashion.
Responsible for addressing patient issues and concerns (phone; mail; and walk-in) in a timely manner; while projecting a professional and caring image.
Evaluate account balances to determine patient liability. Accurately review accounts for collection agency submittal.
Provide liaison between patients; departments; and insurance companies to ensure account resolution. Return patient phone calls and office staff calls/inquiries within the same business day.
Communicate effectively with Director of Revenue; CBO supervisors; co-workers; and offices.