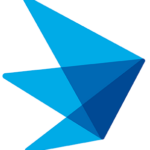 Exeter Hospital
Req# 12793
Req#: 12793
Location: Exeter Hospital · CORE-Stratham Pediatrics-PED
Schedule: part time, Day Shift, Variable, 2-6 hours per week
The psychiatric consultant supports the collaborative care team—primary care provider, patient, and behavioral health care manager—through regular consultation on an assigned caseload of patients. The psychiatric consultant advises the primary care provider on appropriate medications and other treatment strategies, also providing the care team with educational support on diagnosing and managing behavioral health conditions.
Requirements:
Completion of accredited medical college/university with Doctor of Medicine (MD) or Doctor of Osteopathy (DO)

Licensed psychiatrist, specializing in pediatrics mental health

Successful completion of internship residency and, if applicable, fellowship

Board-certified or board-eligible in psychiatry preferred, but not required

Demonstrated ability to collaborate effectively in a team setting

Experience in Collaborative Care Management or liaison psychiatry preferred

Ability to quickly synthesize medical and psychiatric data and formulate effective and evidence-based clinical recommendations


Major Responsibilities:

Provide regularly scheduled (usually weekly) caseload consultation to behavioral health care managers. Case review consultations focus primarily on patients who are new to the caseload or who are not improving as expected under their current treatment plan. Case reviews will be conducted through a secure audio/video connection.

Work with behavioral health care managers to oversee the status and population health of their assigned patient caseload.

Recommend any treatment adjustments through the case review process or in ad hoc consultations, including medication recommendations and other interventions, within 24 hours of consulting with a behavioral health care manager or other team members.

Advise on treatment for patients who may need more intensive or more specialized mental health care, supporting treatment in the medical setting until patients can be engaged in specialized care as appropriate.

Clearly communicate the limitations of the case review consultation and treatment recommendations if the patient is not evaluated in person.

Utilizes and assists in developing evidence-based standards, guidelines and protocols for psychiatric care delivery. Incorporates data and information to continuously improve care practice to enhance patient outcomes.

Be available to provide occasional ad hoc telephone consultation to primary care providers for very complex patients or challenging patient situations. Respond to telephone calls from primary care providers and behavioral health care managers.

Maintain professional cell phone and email accounts for contact during usual business hours. Check professional accounts daily and respond to email questions/consultations within two business days, sooner if urgent.

Fulfills specialty specific professional responsibilities.

Performs other duties as required or assigned.