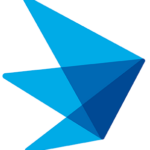 Core Physicians LLC
Req#13229
Req#: 13229
Hours: TBD
Under terms of contract, provides medical services within the scope of licensing, training, credentialing and current standards of care and quality.
Requirements:
Completion of accredited medical college/university with Doctor of Medicine (MD) or Doctor of Osteopathy (DO)
Current board certification/eligibility in specialty. If newly graduated from residency, certification must be obtained within three years of graduation.
Successful completion of internship, residency and, if applicable, fellowship
Unrestricted license to practice within New Hampshire
Current DEA certificate without restriction
CPR with AED within 6 months of hire
Major Responsibilities:
Demonstrates the ability to assess, diagnose, plan, implement and evaluate individual patient care appropriate to the age of patient served. Provides safe, effective, patient centered care.

Actively supports and works in alignment with the Mission, Vision and Values of the organization in conjunction with applicable Service Excellence initiatives.

Completes charting, charge capture, and required paperwork in a timely manner in accordance with Core's policies and guidelines by meeting or exceeding Core Physicians' minimum standards.

Night and weekend call to be shared among the clinicians as indicated within call group where applicable.

Provides oversight for clinical services at designated location/s in conjunction with the practice manager.

Provides clinical supervision to NPs, PAs or others as applicable at designated location/s.

Actively participates in business development planning and implementation.

Stays up-to-date on relevant knowledge base, incorporates new thinking and best practice models into clinical operations and procedures.

Fully participates in Core's quality and risk management program.

Fulfills specialty specific professional responsibilities.

Performs other duties as required or assigned.