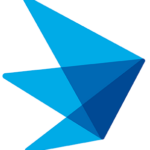 Core Physicians
Req# 12971
Location: Exeter Hospital · CORE-Laboratory Services-ANCIL
Schedule: per diem limited, Day Shift, day
Provide lab services in a Physician office setting.
Requirements:
High School Diploma or GED


Major Responsibilities:

1. Perform blood draws and fingersticks on patients using standard phlebotomy procedures.

2. Inform the Laboratory Manager of any problem or issue that may affect the reporting of patient results. Corrective action process must be followed if errors are made with manual entry of PT/INR results.

3. Maintain a system for all send out tests to the reference laboratory. Update LabDAQ/NextGen for all esoteric send outs.

4. Enter all patient information including billing information into the laboratory information system.

5. Maintain a system for organizing, maintaining and documenting laboratory test results. Maintain a system and log for all Core physicians.

6. Maintain documentation, water tests and scheduling of fire drills necessary for collecting station licensing.

7. Oversee inventory of phlebotomy supplies.

8. Provide coverage at all Core collecting stations and travel between sites to provide coverage when needed.