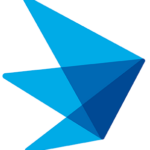 Core Physicians
Req# 12935
Req#: 12935
Location: Exeter Hospital · CORE-Core Orthopedics-SS
Schedule: full time, Day Shift, M-F 8:00-5:00; after hours as needed.
We are seeking an Experienced Clinical Manager to join our Core Center for Orthopedics and Movement practice located in the beautiful seacoast region of New Hampshire.
Requirements:
Bachelor's degree in related field or equivalent experience

3-5 years supervisory experience

RN License – NH or other Compact State- OR Extensive Clinical experience as other Healthcare Professional

CPR with AED within 6 months of hire


Major Responsibilites:

Meets all responsibilities of a Core Registered Nurse or other Healthcare professional.

Provides oversight of clinical schedules and assigns responsibilities to employees to maintain smooth patient flow.

Responsible for human resource management of staff including hiring; firing; evaluating; developing and compensating.

Coordinates the purchase of medical supplies and equipment in accordance with CORE's policies.

Assists the Practice Manager and Office Manager in the development; evaluation and implementation of CORE's clinical programs and policies including recruitment; staff development; quality assurance; OSHA regulations; education; etc.

Demonstrates new techniques; equipment and procedures to staff.

Facilitates the continuous learning of clinical employees.

Communicates organizational information to all staff on a regular and timely basis.