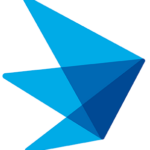 Exeter Hospital
Req# 12854
Req#: 12854
Location: Exeter Hospital · EH-Food and Nutrition-MPALM
Schedule: full time, Varied Shifts, Varied Shifts from 6am-2:30pm, 10:15am-6:45pm,
Prepares, seasons and cooks food for hospital patients, employees, and visitors. Greets customer promptly and courteously.
Requirements:
1-2 years experience

Current ServSafe Certification preferred


Major Responsibilities:

Follows established departmental policies and procedures; objectives; quality assurance programs and safety standards.

Previews menus and work orders to determine type and quantities of meats; vegetables; soups; salads and desserts to be prepared.

Plans and coordinates cooking schedules so that foods will be ready at required times.

Measures and mixes ingredients according to recipes and prepares; seasons and cooks food.

Ensures that all foods meet existing standards for quality; freshness; taste and appearance.

Ensures that all cooking equipment and utensils are inspected and maintained for cleanliness and proper operation.

Ensures that required sanitary levels are maintained throughout the food preparation process.