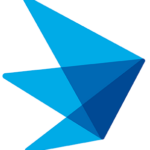 Exeter Hospital
Req#13139
Req#: 13139
Hours: M-F 8 am -5 pm
Full time
Monday-Friday 8am-5pm
Develops Client Services strategies to offer comprehensive occupational medicine service line and a positive experience for all clients.
Requirements:
5 to 7 years of directly related experience

Bachelor's Degree

Strong analytical and critical thinking skills

MS Office
Responsibilities:
Develop and maintain working knowledge of all product lines and services within the Center for Occupational and Employee Health and is knowledgeable of the products and services offered throughout Exeter Health Resources. Liaison with external resources such as OSHA, FMCSA, NFPA to ensure regulatory compliance in client companies across various industries.

Identifies, in conjunction with the Workers Comp Center, key contacts at potential client companies and is responsible for cultivating client relationships that translate to sales and repeat contracts with existing clients. Estimates service deliverables and develops pricing structures for new and renewing contracts.

Researches emerging industry trends and develops new programming as needed to ensure a comprehensive service line and recommends/implements those services for new and existing customers.

Manage/coordinate the sales process from initial contact through service delivery. Communicates client needs and provides feedback to organization on how best to meet client expectations. Coordinates resources, researches regulatory requirements (DOT, FMCSA, or other regulated industry) to ensure accuracy, legality, comprehensiveness of service(s).

Conducts audits of services to ensure compliance with regulations and completeness of services. Recommends changes if warranted and arranges additional services as requested.

Develops COEH marketing materials including fact sheets, brochures, newsletters, website content. Plans and delivers a variety of customer functions including training/educational programs, promotional activities, tours, flu clinics, respirator fit clinics, and other events.

Develops protocols that meet client needs. Ensure proper company profiles have been established in software system. Coordinate service delivery with internal staff as needed. Responsible for service recovery if required to ensure continued client satisfaction.

Collect, report, and analyze data to support clinic operation and customers as a value added service. Data includes product stats, demand, and delivery of services. Develops ad hoc financial and other report generation / analysis as requested.

Provides other duties as required to enhance the overall operation of COEH, Staff Health Services, and EAP.