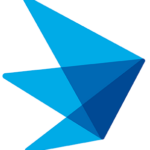 Core Physicians
Req# 12319
Req#: 12319
Location: Exeter Hospital · CORE-Medical Informatics-ADMIN
Schedule: full time, Day Shift, 8:00am-5:00pm
Accurately codes diagnoses, procedures, and levels of evaluation and management services based on CPT and ICD guidelines.
Requirements:
High School Diploma or GED

1–3 years of healthcare experience

Certified Professional Coder (CPC)

Certified Risk Adjustments Coder (CRC)


Major Responsibilities:

Apply broad guidelines to specific coding situations, independently utilizing discretion and analytic ability.

Communicate effectively verbally and in writing.

Demonstrate proficiency in ICD and CPT coding classification systems, diagnosis and service(s) selection, and sequencing guidelines.

Demonstrate competence with coding guidelines.

Assist other coders by monitoring coders work log for identification of accounts that need additional follow up.

Performs other coding/clerical function or other duties as assigned.

Understands the impact of diagnosis coding on risk adjustment payment models.

Ability to identify documentation deficiencies and convey them to providers to improve accuracy of risk adjustment scores.