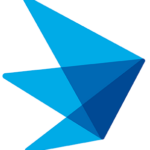 Exeter Hospital
Req#12879
Req#: 12879
Hours: M-F 9a-2:30p, every 11th weekend
Responsible for decontamination, assembly, and sterilization of surgical instrumentation. As well as the decontamination and high level disinfection of Endoscopes. Provides pick-up and delivery of doctor office instruments. Assists with staff orientation and departmental quality control improvement.
Requirements
High School Diploma or GED
Major Responsibilities
Processes (decontaminate, assemble, sterilize) surgical instrument and patient care equipment according to departmental policies and procedures and manufacturer instructions for use. Able to perform duties in both the outpatient and inpatient surgical areas.
Processes (decontaminate, HLD) Endoscopes according to hospital policies and procedures and manufacturer Instructions.
Provides operational support to the OR by responding rapidly and effectively to patient care needs.
Performs all washer, steam sterilizer, low temp sterilizer, and OER testing per departmental policies and procedures and manufacturer instructions for use.
Follows departmental policies and procedures, objectives, quality improvement programs, safety/environment of care programs and infection control standards. Reports any equipment failures, risk or safety issues to department director or designee in a timely fashion.
Performs rounds to retrieve equipment/instruments from hospital departments. Provides pick-up/delivery of instruments for doctor offices. May assist with preparing case carts for the Outpatient Operating Rooms. Assists in locating instruments/equipment as needed. Retrieves/restocks/returns and performs monthly outdates for code and specialty carts. Monitors non controlled pharmaceutical agents.
Maintains a clean work environment in accordance with regulatory requirements and hospital policy, such as damp dusting horizontal surfaces, end of the day cleaning, removal of trash and laundry, cleaning equipment and common areas.
Attends staff meetings and in‑services; Responsible to stay up to date with departmental communications and required annual and periodic competencies.
Participates in orientation of new staff as needed.
Completes other daily tasks as requested and assigned.