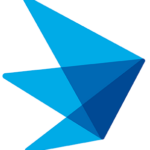 Exeter Hospital
Req# 12635
Req#: 12635
Location: Exeter Hospital · EH-PT Plaistow-BCAMP
Schedule: full time, Varied Shifts, Variable depending on season
Summary
Exeter Hospital is currently seeking a certified athletic trainer to work with local middle school, high school, and youth athletes. This is a full-time, 12-month position. New graduates are welcome!
Major Responsibilities
Serve as athletic trainer for Timberlane Regional School District

Assist in the clinic as needed

Assist with coverage for local youth organizations


Benefits

Hourly pay with overtime and

shift differentials for off hours

Unlimited online CEUs through Medbridge

Team environment – collaborate with fellow athletic trainers, orthopedists, orthopedic surgeons, physical therapists, and more

Generous paid vacation time

Health, dental, and vision insurance

403(b) and matching pension

Eligible for Public Student Loan Forgiveness (PSLF)


Requirements

Bachelor's degree from accredited program

Athletic Trainer – NH

Athletic Trainer – BOC

CPR certified within 90 days of hire


Additional Responsibilities

Evaluates the physical condition; advises and treats athletes and orthopedic conditions to maintain maximum physical fitness for athletic participation.
Understands pre-season; in-season and post season conditioning programs to maintain maximum physical conditioning.
Makes appropriate referrals to Hospital; Physician or other health care personnel. Collaborates with other personnel to ensure optimal outcomes.
Under the direction of a physician; will carry out a prescribed treatment regime; within guidelines of state certification/licensure.
Assists in the Clinic as an Aide/Exercise Technician under the direction of a therapist.
Evaluates and prescribes exercises to patients seen through an injury consult.
Maintains accurate training room and injury assessment records.
Responsible for inventory; budget and requisitioning of training equipment and supplies.
Renders first aid and rehab techniques to injured players (i.e.; ice; whirlpool; taping; exercise; stretching; heat).
Orients; instructs and supervises ancillary personnel. Provides training to Rehab staff; hospital; and community groups.








#INDHP