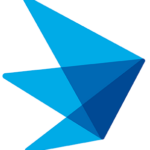 Core Physicians LLC
Req#12471
Req#: 12471
Hours: Varied shifts, 1 day every other week
We are seeking an Experienced Sleep NP to join our practice located in the beautiful seacoast region of New Hampshire.
Scope: Provides clinical services in an adult Sleep Clinic with team of 1 MD and 1 APC.
Requirements:
Post secondary training in field or equivalent experience

Nurse Practitioner or Physician Assistant

CPR with AED within 6 months of hire
Major Responsibilities:

Maintains and enhances current level of knowledge relative to professional practice, as well as continuing education requirements necessary for licensure and certification.

Assumes responsibility and accountability for time management and professional relationships.

Records and documents health appraisal data as necessary to maintain,

coordinate and/or expedite required services and in accordance with Medicare

guidelines where appropriate.

Prescribes and regulates medicines in accordance with established

exclusionary formulary approved and regulated by the NH State Board of

Nursing and Joint Health Counsel or NH Board of Medicine

Establishes differential diagnoses; orders and evaluates diagnostic studies;

performs and monitors therapeutic procedures; assesses and/or manages

follow-up plans.

Performs comprehensive or episodic health assessment of patients/families with acute and/or chronic health problems with an emphasis on wellness. Preserves and promotes good health through education and counseling patients in positive health behaviors, self-care, and coping skills.

Provides comprehensive care for the well, acutely and chronically ill patients working in collaboration with general and specialty providers.

Renders patient care with high degree of service excellence, which will be measured by pre-determined patient satisfaction targets.