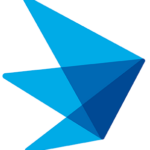 Core Physicians LLC
Req#12799
Req#: 12799
Hours: M-F, 8:00-5:00pm Extended hours as needed for patient care.
Opportunity for an ENT NP or PA to join our busy practice located in the beautiful seacoast region of New Hampshire.
Live, work, and play on the beautiful New Hampshire Seacoast
Seacoast New Hampshire welcomes you to live, work and play. With local access to the outdoors, including the ocean, lakes region and mountain terrains, the Seacoast also offers a culture rich in history, arts and dining. Tree-lined main streets in many of our communities have grown from small colonial villages and continue to be populated with locally owned shops and restaurants that radiate quintessential New England town. Meanwhile Boston, MA and Portland, ME are less than an hour away. The area boasts high quality public school systems, while also offering Phillips Exeter Academy, University of New Hampshire and Dartmouth College nearby. There is something for everyone in the "Live Free or Die" State! Come Join Us!
Work alongside our excellent clinical team! Our office is currently comprised of 3 physicians, 1 Nurse Practitioner and 4 audiologists. As part of a multi-specialty physician group with a collaborative work environment and excellent clinicians, you will enjoy:
An established General ENT practice with a strong culture of collegiality and a dedicated work ethic
Primarily outpatient work as well as surgical assist
Competitive pay structure, including quality incentives
Working for a non-profit healthcare organization
Core Physicians offers our employees:
Comprehensive benefits package including no-deductible health insurance and modest premiums, dental, disability & retirement plans
Generous PTO
Competitive salaries
Growth and development opportunities
Physician leadership deeply committed to your success.
Working within our community, you will also enjoy extraordinary four season recreation (just a short drive to the beach and mountains, Boston and Portland!), one of the lowest crime rates in the nation, no state sales or income taxes, and a superb quality of life.
So, Why Core Physicians? Check out what our providers have to say!
For more information contact:
Apara Dave, MD, Associate Chief Medical Officer
Phone: (603) 580-6533
Email: ProviderRecruitment@ehr.org;apdave@ehr.org